Catalogo Corsi 2018: scarica la tua copia e scopri tutti i nostri corsi!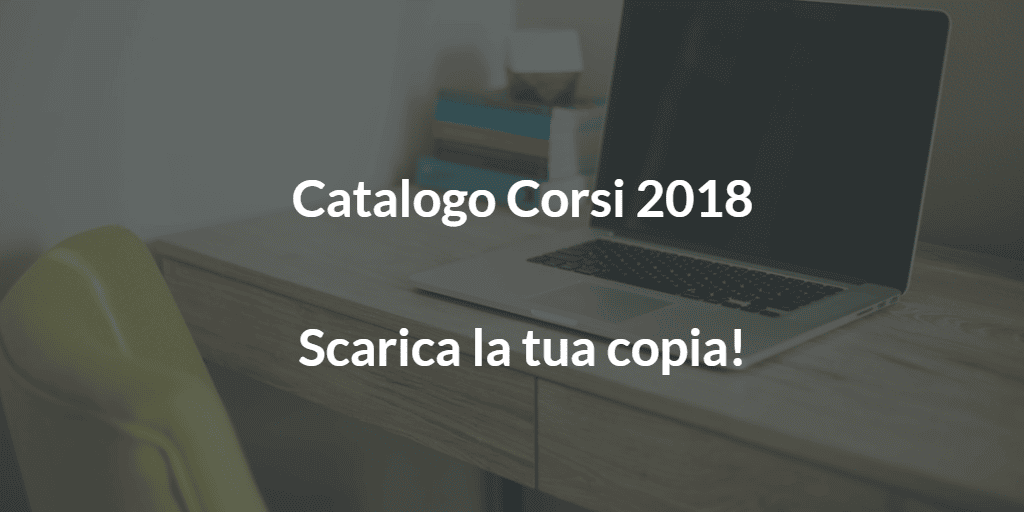 QRP International è uno dei maggiori fornitori di formazione sui metodi "Best Practice" per il mercato europeo: dal 2000, grazie ai nostri formatori e consulenti accreditati, supportiamo professionisti e organizzazioni nello sviluppo delle loro capacità personali e nell'implementazione delle Best Practice.
Il nostro catalogo corsi 2018
Scarica la versione 2018 del nostro Catalogo Corsi: un modo facile per avere un'overview di tutti i nostri servizi di formazione!
"The more that you read, the more things you will know. The more that you learn, the more places you'll go."
QRP International supporta le organizzazioni nel raggiungimento di eccellenti livelli di qualità in Project Management, IT Service Management, Programme Management, Project Support e Portfolio Management attraverso i seguenti corsi accreditati:
Project Management & Agile: PRINCE2®, AgilePM®, Scrum, PMP®, PRINCE2 Agile®
IT Governance & Service Management: ITIL®, DevOps, TOGAF, COBIT®5
Change Management: Change Management
Programme Management: MSP® (Managing Successful Programmes)
Project Support: P3O® (Portfolio, Programme e Project Offices Management)
Portfolio Management: MoP® (Management of Portfolios)
I nostri corsi combinano la preparazione per superare l'esame insieme all'applicazione pratica del metodo o framework.
I benefici dei nostri corsi a calendario
Ecco alcuni dei benefici dei nostri corsi in aula:
Condivisione di esperienze con altri professionisti;
Sedi in tutta Europa, in Italia nelle città di Roma e Milano, in luoghi centrali e facilmente raggiungibili con i mezzi pubblici;
Corsi organizzati regolarmente su tutto l'arco dell'anno;
Sconti per 2 o più partecipanti.
Scegli il tuo corso, il periodo dell'anno e la città più vicina: non è mai stato così facile!
Maggiori Informazioni
Visita la nostra pagina Corsi a Calendario per scoprire tutte le date dei nostri corsi o contattaci!
Vorresti organizzare dei corsi di formazione per il tuo team di colleghi o dipartimento? QRP è specializzata in corsi dedicati personalizzati sulla base dei bisogni e delle necessità della tua azienda, segui questo link per saperne di più oppure scrivici per richiedere maggiori informazioni!